Breakfast
What better way to start a day full of adventures than with a good breakfast? 
Treat yourself to sweet or savoury delicacies, taste a freshly made pancake from the live cooking station or treat yourself to a glass of champagne.
Whether you are a guest of the hotel or enjoy a hearty breakfasts, here you can start the day by spoiling yourself.
Also try the Live Cooking Station where the chef prepares eggs and pancakes for you, freshly made.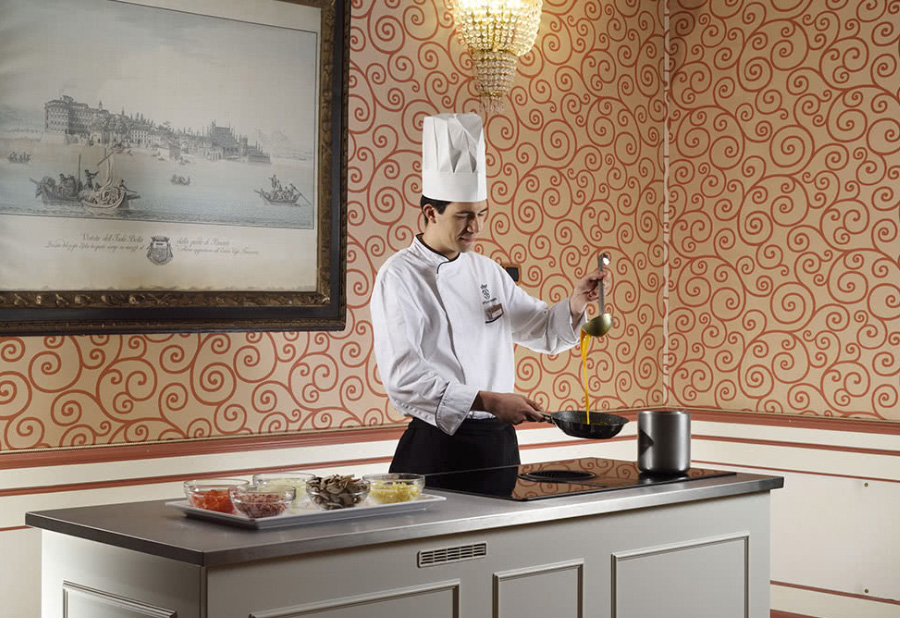 Opening time
From 07.00 to 10.00 during the week
From 08.00 to 11.00 Saturday and Sunday
We offer room service upon request.
If you wish, you can dine in the comfort of your room with romantic views of the Castle and Lake Maggiore.
The Room Service staff will bring you your favorite dishes, chosen from our Grande Carte.
From 12.30 to 14.00 during the week
From 19.30 to 22.00 Saturday and Sunday